The Order of Friars Minor
The Spirit of St. Francis has been kept alive through the centuries by The Friars Minor, the followers of St. Clare, and the Secular Franciscans. The First Order developed into several branches: The Friars Minor (OFM) , Friars Minor Conventual, and the Friars Minor Capuchin. As vowed men in the Roman Catholic Church, they continue to live out the charism of Brother Francis who wanted his followers to be called "minor" together with those who occupied the lowest positions in society.
The Franciscan families are challenged to adapt themselves to a rapidly changing Church and world, while remaining true to the spirit of the founder. Like the original followers of Francis, the friars are called to be men of prayer involved in a variety of ministries. Our charism is not to any specific task in the Church, but to BEING BROTHERS AMONG OURSELVES AND THE ENTIRE WORLD.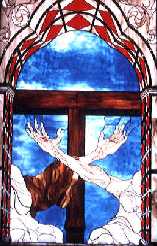 The Province of Saint Barbara
The Province of St. Barbara is a fraternity of 240 friars living, working, and ministering in the western states of Arizona, California, Washington, Oregon, and New Mexico. We also have friars ministering to the people of Peru, Mexico, Guatemala, and the Holy Land.
We lead lives following the Gospel to experience God, to have access to holy people and places, and to listen to brothers and sisters who will share with us their experience of the Gospel amid life's joys and pains. We strive for mutual respect among all persons in this multi cultural society with the courage to stand together against the destructive elements around us. Central and key to our identity is our prayer life, both individually and communally, and our lifestyle of simplicity and solidarity with the poor.
Our Works
In the General Constitutions of our Order it says, " The brothers, as men who are truly poor in spirit and inspired by the example of St. Francis, should consider work and service as a gift of God. They should present themselves, therefore, as lesser brothers whom no one need fear, for they want to serve others and not be their masters. Recognizing that work is the normal and principle way of providing for our needs, each and every brother should seek to be of service, and work faithfully and devotedly, fleeing idleness as the enemy of the soul." (GC, 76)
St. Francis sent the example for us of what he meant by work. It wasn't to be detacted and separated from the people but to be actively involved with them in all the aspects that life has to offer. St. Francis' example was to rebuild the church of San Damiano, as God told him "to rebuild my Church." Francis took this literally and began to rebuild the church stone by stone, but he knew that " rebuilding God's Church" meant to be of service to all God's people, so he began to minister to the poor and outcast of society, especially to the lepers, by helping to clean there wounds and feeding them. Francis was intimately involved with the outcast of society, and we try imitate Francis and do the same. The frairs work today in hospitals, community organizing, skilled trades, and social work with the poor. We also work in parishes that are in urban as well as rural areas, and reach out to all people regardless of ethnicity, cultural or economic status. Together with the Franciscan Sisters, Secular Franciscans, and Franciscan volunteers, the friars staff five major retreat houses. Four of the old California Missions are entrusted to our care, and each is an active parish.The Franciscan School of Theology in Berkeley California is administered and staffed by friars from our province together with other religious and lay people. It trains women and men, both religious and lay, for ministry worldwide within the Church. Friars also work as chaplins in hospitals and prisons, with refugees, and on issues of justice, peace, ecology, and human rights. If you'd like to learn more about the Province and its works please visit them at: www.sbfranciscans.org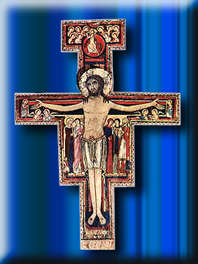 Vocations
If what you've read, about the various ministries and the way of life we lead as friars,
and you thing God is calling you to this life, please keep the following in mind as you discern God's call.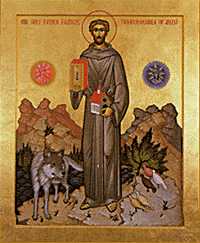 Getting involved with God



Deep personal prayer is where discernment begins. Nothing fancy! Solitude, Eucharist, the Liturgy of the Church are all cherished places of Franciscan discernment. Take a course, make a retreat, read about St. Francis and the Franciscans.

Getting involved with Oneself



A spiritual director is essential to this kind of examination. A friar or other religious in your area would be a good person with whom to share the details of your journey. Keep a journal! As you meet regularly with your director and friar contact, you will find more clarity.

Getting involved with Others



When in discernment it is important to be involved with the Church's mission. Try out some of the various missions of the Church and see if it fits. Reflect on your experiences with others like yourself who are discerning, and wait patiently. God does not move the heart without providing the grace to respond.
How to Contact Us:
If the above sounds like something you feel God is calling you too, fraternity in mission, please feel free to contact us. First you might visit the Province's Website at: www.sbfranciscans.org to get more detailed information. You can reach the Province's Vocations Office at: (916) 443-2714, ask for Fr. Charles Talley, OFM, or you can reach him by email : vocations@sbfranciscans.org